Moku Moku Kaze-no Budo, buffet restaurant by a tourist farm


A major gateway city for Toyota Stadium, Nagoya is located in the middle of Japan. Our favourite restaurant, Kaze-no Budo(grapes of winds) is the place bringing natural country taste in the bustling central area of Nagoya.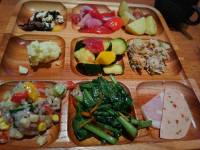 The buffet restaurant, operated by a popular tourist farm Moku Moku Farm in the region, offers a variety of charcuterie, vegetables and so on. Dishes include both Japanese and Western styles, most look fresh and healthy.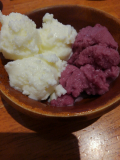 Gelato ice cream made from fresh farm milk was also excellent, don't miss it!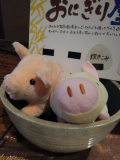 The restaurant is on the 7th floor of a shopping complex called "Lachic", in central Nagoya Sakae area.
Moku Moku farm Official site http://www.moku-moku.com/farm/index-en.html
*** This post was reproduced from our official Facebook account post made on 11 January 2019. ***