Rugby World Cup Japan 2019 will be taken on September to October this year and 12 cities across Japan will host the games. Celebrating the world-class event, we will introduce nice dining options, drink spots, or local specialities in these cities.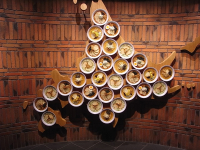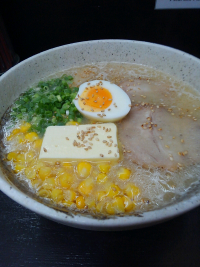 The first post is about Sapporo. Although the northern capital was affected by a big earthquake last September, the city's infrastructure and service operation, including the gateway Shin-Chitose Airport, have been back to normal already. The city is accessible also by bullet train, Shinkansen, from Tokyo, if you have enough time to take a long journey.
Ramen is one of the local specialities of Sapporo, where two "Ramen Street" exist in the central part, Susukino district. Several ramen restaurants lined along the narrow streets attract both local and tourists with a variety of ramen bowls.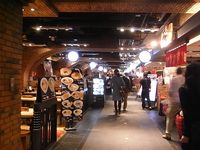 Another popular ramen-lover spot is "Ramen Dojo" on the 3rd floor of Shin-Chitose airport. Regardless of your flight destination, domestic or international, take additional one hour to enjoy the last or first bowl of local Ramen.
The weather might be a bit cold in late September. "Soup curry" will help you with making your body warmer. You will find a lot of restaurants, mainly small and casual ones, specialized in the menu in Sapporo city centre.
*** This post was reproduced from our official Facebook account post made on 03 January 2019. ***
Rugby World Cup 2019 official site
Match schedule: https://www.rugbyworldcup.com/match-schedule
Official Ticket purchase guide and tour information: https://www.rugbyworldcup.com/buy-official