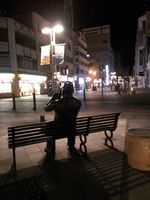 During the trip in Hokkaido by the owner of About Food in Japan blog, she visited a Sushi restaurant with a Michelin star. Following a couple of last posts introducing seafood available in Hokkaido, today we report an upscale sushi restaurant in Asahikawa (旭川).
Asahikawa is the second largest city in Hokkaido, after Sapporo, the prefecture's capital. Asahikawa city is known for Asahiyama Zoo which is located outskirt of the city.
As per the Michelin restaurant guide Hokkaido, a star is awarded to 8 restaurants in Asahikawa city. There is no 2 or 3 stars awarded in the city.
Among the 8 restaurants with the highest evaluation in the city by Michelin guide, we visited Sushi Minato, only one Sushi restaurant with a Michelin star in Asahikawa.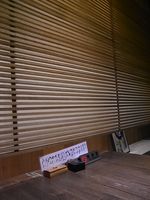 The restaurant is located central area of Asahikawa town. It is more specifically on "3 Jo (3条)" street, where restaurants and bars are gathered. 
The restaurant has a counter with around 10 seats where Sushi cook prepare sushi pieces in front of guests as well as some private rooms for small groups. Staff and cook are friendly and some speak English. They seem to be happy to welcome tourists from out of Hokkaido as well as the world. 
We do not like to take a photo at a such luxury sushi restaurant, while the cook is preparing sushi in front of us. So we are sorry we do not have a phot of sushi and what we had.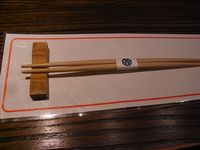 At the counter seat, we saw the sushi master preparing scallop taken from its shell and other fresh seafood ingredients. The quality of their seafood and sushi is excellent, while the price is really good value for money. Our check, around Yen 5000 per person for sushi and a few side dishes with sake, is surpriging even for Japanese, if we consider the price for sushi in same quality and offered in Tokyo.
If you have a chance to visit Asahikawa, Sushi Minato is truly recommendable.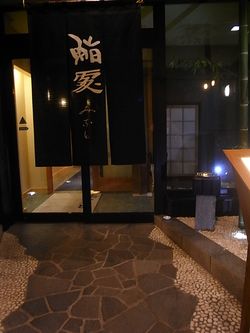 We also recommend that you secure the counter seat with advance reservation.
Restaurant name: Sushi Minato
Address: 5-Left 9, 3 Jo Street, Asahikawa-city, Hokkaido