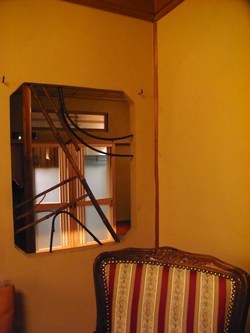 La Barrique is inherited its name from a Michelin star restaurant in Torino, Italy.
The unit in Tokyo is behind a private house in a quite residential area of central Tokyo. We went through a parking space of the neighbor to access the restaurant. Without having a location map, it is hard to identify where the restaurant stands.
The fine dining is accommodated in a house-like building. According to the restaurant staff, the building is a former residence of the restaurant owner. The house with nice traditional wood decotration inside is finely transformed into an Italian ristorante with warm, homey atmosphere.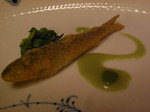 The excellent points of the restaurant are not only the interior but also the food quality and wide selections of glass wine and bottled ones of course.
Fresh seasonal ingredient are selected for dishes and "La Barrique course" offers several choices for starter, pasta and main dish, enough to make dinners feel hard to select just one from all eaqually attractive plates.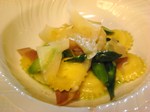 It is worth to visiting the house with table reservation and to traveling to the tranquil town.
Restaurant name: Ristorante La Barrique Tokyo
Address: 2-12-2 Suido, Bunkyo-ku Tokyo
Website: http://www.labarrique.jp