Local specialty is called as "郷土料理"(kyodo ryori) in Japanese. In north or south, seaside or mountains, we have variety of kyodo ryori by region by region. To introduce such local specialties from farms, mountains or fishing villages in Japan, the Ministry of Agriculture, Forestry and Fisheries issued a guide book of kyodo ryori in English on June 2009. The 65 pages publication features local specialty of each 47 prefectures in Japan with photo and brief explanation. Many of them are casual food such as noodle, nabe (pot), manju (Japanese style cake) and ones can be seen only in the region.
The book will be distibuted at airports in Japan, Yokoso Japan! booth at internatioanl travel fairs held at major cities in the world.
The electronic version is available on the internet.
To download it, please click here.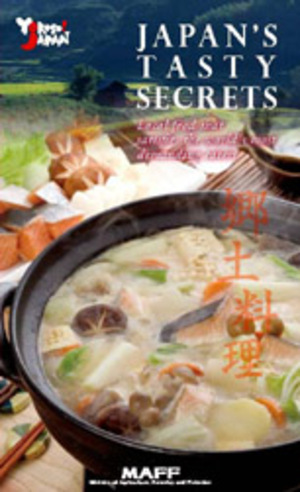 Related link:
Rulal Development Planning Commision website (Japanese)
http://www.rdpc.or.jp/kyoudoryouri100/