Some of you maybe have a plan to visit Makuhari Messe, one of the biggest international convention center in greater Tokyo. Here we introduce an internet (and comic) cafe in the area.
Comic & Internet cafe aprecio Tokyo Bay Makuhari branch is not just a normal unit of that type of facility. It is a quite unique internet cafe in term of the view and location. If your journey plan includes visiting Makuhari, Chiba area for trade fairs or alternative stay out from Tokyo, don't miss the chance to enjoy an advantage of the cafe. 
Aprecio is located on the 48th floor in a hotel, APA Hotel & Resort Tokyo Bay Makuhari. It is just a few minutes walk from the international convention center Makuhari Messe and the building is one of the closest to the cost line among hig-rise buildings in the area. 
In addition, as most space of the cafe is facing sea side, the blue coast of Tokyo Bay is visible from your PC desk on 170-meter height level.
Blue sky and blue ocean, very relaxing view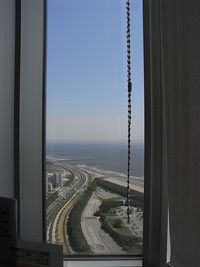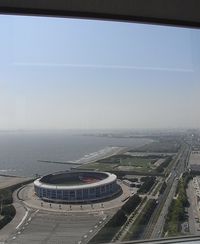 Chiba Marine Stadium is on the right side.
If you are lucky, you could find Mt. Fuji and Tokyo Sky Tree tower, depending on weather condition. 
As it opens for 24hours a day, if you would, enjoy sun-set, sun-rise or some night illumination as well. 
Like other aprecio internet cafe, soft drinks and some sweets are provided without additional charge.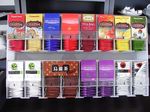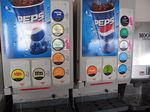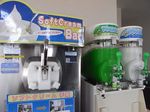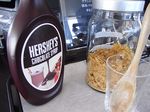 You might find this is more fun place than some hotel's' executive lounge
No better place in Makuhari to take a break at reasonable cost but without bothering.
Cafe name: Comic & Internet Cafe aprecio Tokyo Bay Makuhari
Address: 48th floor APA Hotel & Resort Tokyo Bay Makuhari, 2-3 Hibino, Mihama-ku, Chiba-city, Japan
Website: http://www.aprecio.co.jp/makuhari/
Hotels close to the location