Gohan (ご飯) represents "cooked rice" or "meal" in Japanese. As you may know gohan (cooked rice) has been principale food for long time in Japan, although in modern days, when we have a plenty of choices in food from first food, Italian to upscale Frenche course, we have less chances to have rice in our daily meal. Many Japanese have a rice cooker in their home but a rice cooker might not be the best way to prepare cooked rice.
A restaurant, Torafuku (寅福), offers the best "gohan" as the result of their every effort from selecting high quality rice, using large iron cooker and choosing the best way of preparation(duration of each cooking process, level of heating). Gohan is the simplest dish at a restaurant but the difference in quality could occure depending on how much a restaurant pays attention on it, from ingredient rice and water to how to cook.
Not only gohan, Torafuku carefully considers garnish, main and side dishes that are the best match with thier speciality, "gohan"; sashimi, pork ginger, fried chicken etc. As for rice, it offers 3 chocices from white rice, brown rice and seasonal cooked rice (for example, with mushroom). You can order another bowl of rice at free.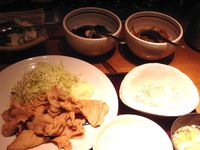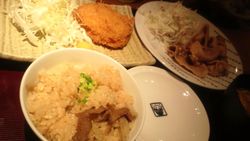 For lunch time, Torafuku also provides three kinds of complimentary side dishes which diners are able to take as much as they want. They are mainly Japanese traditional home-made recepi of cooked vegetable. Along with gohan, enjoy the Japanese meal as much as you want.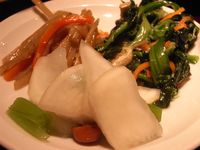 The mum's plates atrracts single cosmopolitans in Omotesando (表参道), one of the most fasionable town in Japan. 
One small surprise has been in the rice bowl.
It is what you will find when you finish your bowl of gohan.
For dinner, not only rice and dishes, it offer wide selection of sake!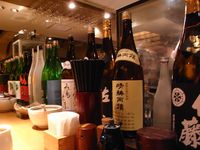 Restaurant name: Torafuku 
Address: 3-12-9 Kita-Aoyama, Minato-ku, Tokyo
Website: 
http://www.four-seeds.co.jp/torafuku/

http://r.gnavi.co.jp/g150119/lang/en/