It's more than a couple of weeks passed since we had an article last time. We still have a couple of reports for Hokkaido to end the series. These two are about ways to enjoy food at Sapporo-Chitose Airport, the largest gateway in Hokkaido from major cities in Japan as well as some cities out of Japan.
How can we expect this kind of amusement facility at airports?

Roy's Chocolate World includes Museum, Factory and Shop, being located on the 3rd floor of "Connecting path" between Domestic and International terminals of Sapporo-Chitose Airport.

As some of you may know, Roy's is one of the most famous chocolate producers in Hokkaido. It offers Chocolate World as a place deeply to know about chocolate, to find the latest production facilities (the real one is in the Airport ! ) then to bring some of them back to your home as souvenir of Hokkaido.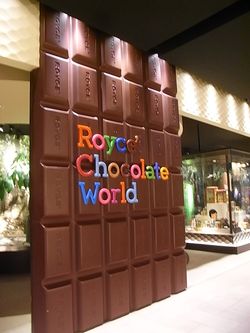 The welcoming entrance, made with fake chocolate,
makes us more exciting with Roy's Chocolate World.

Let's see from the museum part.
The Museum shows us the history of chocolate.
How it is made traditionally.
And many attractive chocolate package from the world.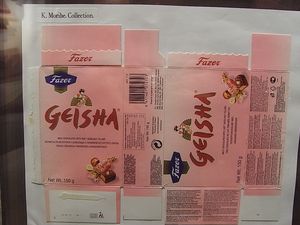 You could find one you had in your childhood.
Conytrary, on the next part, Factory shows us the latest way to produce chocolate.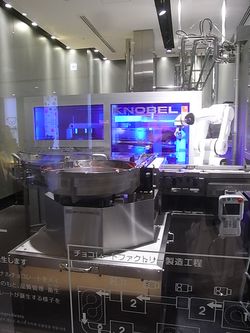 A real factory in the airport!! , being operated to make some chocolate
between 8h30 to 17h00. 
You can find these chocolate products sold at the Shop next to the factory.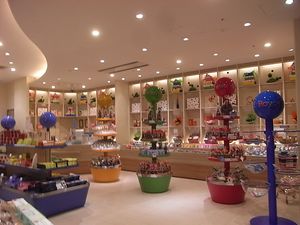 At the end of Roy's Chocolate World tour, we reach to a boutique selling various Roy's chocolate, including the most popular fresh chocolate.
That is the most normal part as a facility to be found at an airport. Some items are exclusive at this Roy's Chocolate World shop. 
One of the most significant product by Roy's is "Poteto chips with CHOCOLATE" whichi is also also available at this boutique.
We recommend that you take around 30 minutes to visit Roy's Chocolate World from the Museum, the Factory and the Shop to go through all 3 parts. 
It's really fun to find such facility at airport. We want to come back even if we once visit.
Name of place to visit: Roy's Chocolate World
Address: Connecting Path 3F, New Chitose Airport, Chitose, Hokkaido
Official Homepage: http://www.royce.com/contents/english_rcw/