No word maybe necessary to tell how it's cute apart from an image like this.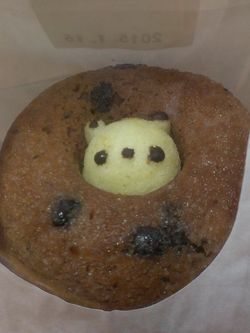 The cute cake is called "Shiretoko Doughnut" made by Shiretoko Factory.
The company is based on Nakashibetsu, Hokkaido (中標津、北海道) where it is known for dairy products from the vast land. But this Shiretoko Doughnut is available at 2 stores in Tokyo!! They are within JR stations Ueno and Tokyo. Don't miss to get a piece while transferring at either station or when you visit some places around the stations.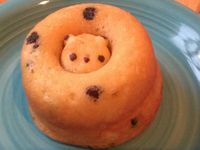 Shiretoko Doughnut is of course made from milk and other ingredients from the origin, Nakashibetsu, Hokkaido. No doubt for the taste and quality. We also would like to remind you that it is baked but "no fried." So it must be less oily and healthier than ordinary deep fried doughnut.
Just one thing we mind and concern is that we have to take the cute bear finally!! Oh.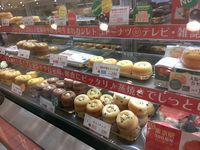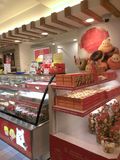 Several flavor choices are available as your taste,
chocolate chips, caramel, coffee etc.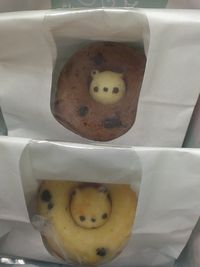 It can be purchased by a piece. Although the shelf life is not so long to bring them back to your country unfortunately, let's enjoy cute Shiretoko doughnut while staying in Tokyo.
Official facebook page Shiretoko Factory: https://www.facebook.com/siretocofactory
2 units in Tokyo
* In JR Tokyo Station
Location: Keiyo Street inside of ticket gate at JR Tokyo station
*In JR Ueno station
Location: ecute 3rd floor inside of ticket gate at JR Ueno station