If you are looking for somewhere to experience something different from Tokyo but still within close distance to it at reasonable cost during this summer, it may be a good news for you.
Free shuttle bus services from/to Narita Airport to 3 resort & tourist destinations in Chiba are
available 4 times a day for each destination,
during the limited period from today until the end of September 2015
offered as a trial opportunity by the local government Chiba prefecture.
For those who do not know about Chiba prefecture, the land is east side, just next to Tokyo. You might have ever been there without knowing. Narita Airport, Tokyo Disneyland and Makuhari Messe International convention center all 3 are located in Chiba prefecture actually not in Tokyo exactly.
The north/west part is considered as the outskirt of Tokyo while the south and east parts are rather "resort" and "tourist" destinations for locals. Between the 2 routes Choshi and Kamogawa, on the east edge of Chiba prefecture, it is the longest beach  in Japan, the 66km long called "Kujukuri beach". The south part is "Boso peninsula" sandwiched with Tokyo Bay and Pacific Ocean.

For more information about the free shuttle bus service, check the brochure from
here.(Reservation is required by the previous day but when a seat is available, it is possible to take a bus.)

Here we introduce some spots where we can visit by the free shuttle bus.
<Destination route: Tateyama(館山)>
From Bus Stop No.T6 Tateyama Station
Tateyama Castel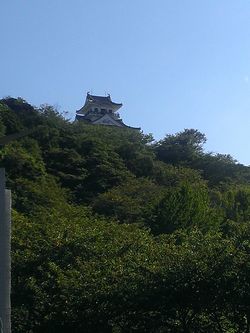 Gake-Kannon (Deity on a cliff)
is one of the most recommendable spots in the area.
Seaside of Tateyama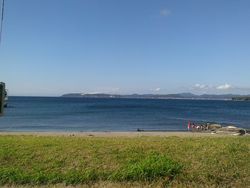 Chikura, seaside resort, at the tip of Boso peninsula

From Bus Stop No.T5 Tomiura Biwakurabu(Biwa club)
Soft cream with Biwa, the local specialty fruits
available at Biwa Club(commercial complex).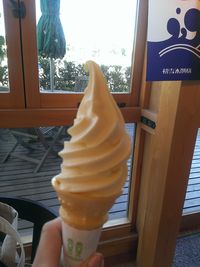 <Destination route: Kamogawa(鴨川)>
From Bus Stop No. K4 to K8
On the route, it is accessible to the longest beach in Japan.
Some accommodations along the coast side offer hot springs as well as fresh seafood meals for dinner.
For example of that, check the guide of Shirako town in English.
Shirako Town Guide: http://www.shirako.net/en/index.html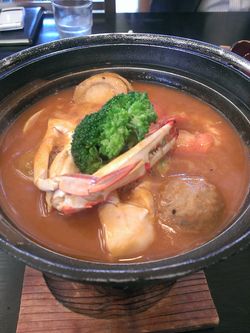 Local version "bouillabaisse"
(seafood in tomato soup) available at Shirako town
at No.K7 Nakazato Beach.
From Bus Stop No.K12 Katsuura
Morning food market has 400 years history and is said as one of the top 3 morning markets in Japan.
Check our past blog post about those morning markets.
Information about Katsuura market is at the bottom of the page.

For more information about tourist spots and necessary information about Chiba prefecture including above routes, check their tourist information website.
Chiba, Japan Travel Guide
http://japan-chiba-guide.com/en/index.html
Facebook page(English)  https://www.facebook.com/Japan.Tourism.Chiba
For more information about the free shuttle bus service to these destinations,
check the brochure from here.