The last of this series post is about Yokohama, where the final game of Rugby World Cup 2019 will be taken place. Yokohama is 30km away from Tokyo central area and if you take a Bullet train, it will take just 15 minutes from Tokyo station to Shin-Yokohama, the nearest station for the stadium.
In the central part of the port town Yokohama, Cup Noodle Museum is in modern Minato Mirai district.
The museum not only introduces the innovative founder and the company's history but also provides an opportunity for visitors to MAKE your own Cup Noodle. (Have to pick up a ticket for the experience at the reception counter, first come first served for each time slot or advance reservation required)
You can paint your own cup and choose condiments and soup flavours to put in your cup.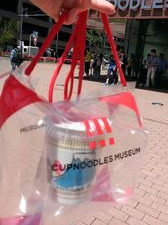 Cup Noodle Museum Yokohama https://www.cupnoodles-museum.jp/en/yokohama/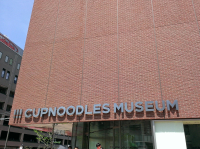 As other interesting food-related spots, Yokohama China Town always filled with local and international tourists is ten-minute-walk from the unique noodle museum.
And within walking distance from the stadium, Shin-Yokohama Ramen Museum is available, where you can taste several popular ramen shops come across Japan.
Rugby World Cup 2019 official site
Match schedule: https://www.rugbyworldcup.com/match-schedule
Official Ticket purchase guide and tour information: https://www.rugbyworldcup.com/buy-official
*** This post was reproduced from our official Facebook account post made on 31 January 2019. ***