Today, it is
"Marine day"
in Japan.
I would like to introduce my favourite cake shop in a beach town not far from Tokyo.
Zushi beach is only one hour train ride + 10 minutes walk from Tokyo.
It is nice to be able to enjoy sea breeze without taking long hours journey or overnight stay from Tokyo. Just spend a day on the beach and refresh yourself before going back to the concrete jungle for dinner or noisy nightlife.
On the way from the beach to JR Zushi station, please do not forget passing by Zushi shopping avenue (Shotengai, 商店街) in order to get souvenirs of the beach town.
The cake shop Tamaya (珠屋) is one of "do-not-miss" spot there.
It has a half century long history and serves as a pastry shop, cafe restaurant in Zushi.
The cakes are mainly traidtional Western style ones or from the master's original ideas.
They might not be mod but surely show respects to traditional works. They are not too sweet and are likely to be loved by anyone from young to old.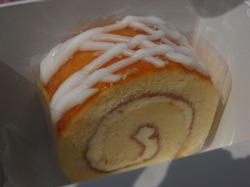 My most favourite one is Swiss Roll.
It is very simple roll cake that reminds me my childhood days. Apricot jam on the top creates good harmony with the basic roll cake and butter cream.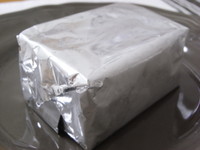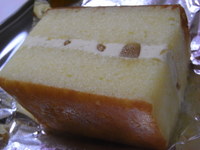 Savarin is wrapped in aluminium foil. It was dipped in liqueur syrup and butter cream with pieces of marron is sandwiched. By making it cool in a fridge, the tast is enhanced.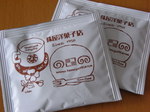 This is also good for a gift to make a set with fine cake.
The original tea bag is in a small pack of cute illustration.
It is a product of collaboration with an unique tea shop in Tokyo.
Tamaya also runs cafe restaurant on the location, where not only sweets but also lunch menu are provided.
Shop name: Tamaya 珠屋
Address: 1-5-8 Zushi, Zushi city, Kanagawa 249-0006
Website: http://www.tamaya1950.com