Are you interested in cooking by yourself? how about cooking Japanese cuisine?
Even if you are not, Kappabashi must be interesting spot to visit and to discover Japanese daily life related cooking and dining.
 Some of you, especially those who loves PARIS and gourmet, may know "Rue Montorgueil" on 1st and 2nd districts in Paris, where you can find various kitchen tools such as large pots, strainers, cooking utensils, dishes etc. The place is very exciting for food lovers.
Kappabashi Dougu-gai (kitchen tool street) can be considered Rue Montorgueil of Japanese version. You will find thousands, tons of various kitchen tools piked up and stacked up in over 100 stores in the area.
Such town is rare even in Japan and local people who do or will run restaurant(s) or food sale store(s) are likely to visit Kappabashi to buy equipment and materials necessary for their business. You will find the street and stores are filled with such people.
What is unique in Kappabashi and what we cann't find on Rue Montorgueil in Paris must be this type of products.
Amazing FAKE FOOD SAMPLE!!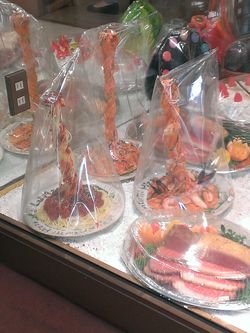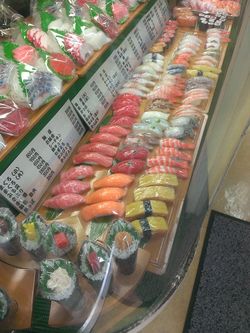 Unfortunately it is rare to be found such samples at restaurants in central Tokyo, as that type of food presentation looks a bit obsolete nowadays. Here we are happy to find the towers of spaghetti that reminds us good old days.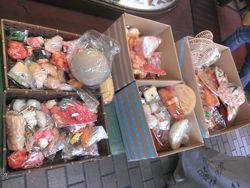 Can you believe all of food found here is FAKE sample?
Also some products found in Kappabashi are good even for those who would not cook so much. Personally I found a key chain with a piece of fake sushi.
Place introduced: Kappabashi Dougu-gai (かっぱ橋/合羽橋 道具街)
Official website with some English information:
http://www.kappabashi.or.jp/en/index.html
Nearest metro station: Tawaramachi on subway Ginza line