Burdigala runs several bakery stores and restaurants in Tokyo and Osaka. It opened a cefe inside of the Tokyo Station last year.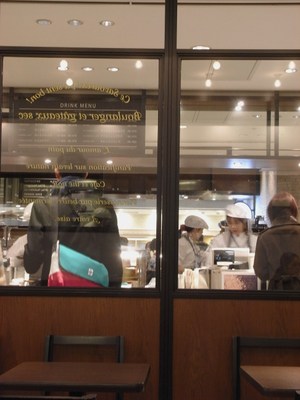 From seven o'clock in the morning, a nice pair of cafe au lait and French pastry or sandwiches are available at the station. The cafe is crowded in the morning by travellers with big suites cases and guide books. How nice it is as a departure point of a journey to have breakfast there while we are waiting for a train or friends.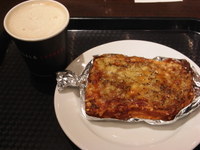 Today's my breakfast is "croque monsieur", ham and cheese hot sand. All menu can be taken away for having on a train or in office, if you do not have enough time to sit on a seat at the cafe.
Cafe: Burdigala Express
Location: B1 floor JR Tokyo station