I found people making a queue at a sweets shop in Isetan Shinjuku department store.
The queue is for very small pieces of cute Japanese sweets. The shop is called "Suzukake" (鈴懸) comes from Hakata (in Fukuoka) in Kyushu (九州) region with over 70 years history there.
The sweets shop's famous products are these two.
Suzu no En-mochi (鈴乃○餅) and Suzu no Monaka (鈴乃最中)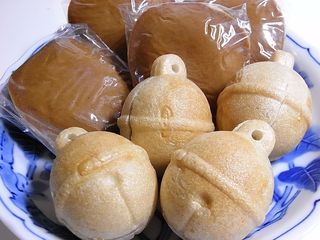 En-mochi looks like "Dorayaki"(どら焼き) casual Japanese sweets, known as favorite of Doraemon, but it is much smaller. 


The cake is moist and more elastic, sticky compared with Dorayaki.
Monaka is also smaller than what we can find normally. The bell (鈴) shape looks cute and unique.
It is enough tiny to have it at one bite. But I tried to cut it into half...
I found it surely "monaka" (sweet sandwich) with stuffed anko, sweet beans paste.   
The outer layer has crispy texture and an paste is not too sweet.
Both are made from very fresh ingredients and it is recommended to consume them within 1-2 days. Please enjoy them while you are staying in Japan!
At Suzukake sweets boutique, other products are also available and all of them look attractive even visually.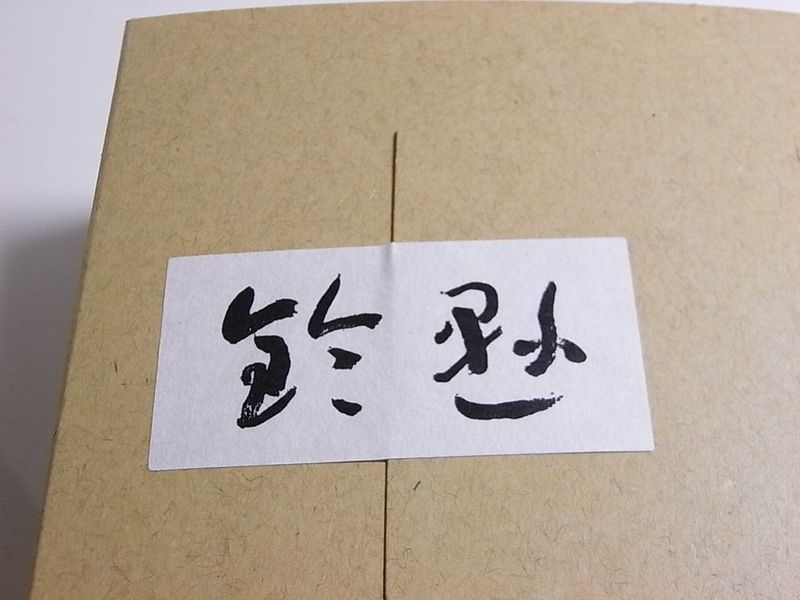 Suzukake 
Isetan Shinjuku department store (3-14-1 Shunjuku, Shinjuku-ku, Tokyo)
Official home page (Japanese only): http://www.suzukake.co.jp/