Obviously "hamburger" is speciality of U.S.A. Many people have it when they travel in the states. How about in Japan? We surely recommend, if you have a chance, that you try a "gourmet burger" in Tokyo. 
For this several years, new hamburger shops have caught Japanese locals' attention, as they provide the highest standard of burgers. As you know, hamburger consists of many different ingredients such as bus (bread), minched beef, special sauce, cheese and filing food other than beef pate. We believe that the process to make a good burger requires knowledge, experiences and skills to find high quality ingredients, to consider the best combination of all of them, and to cook original sauce instead of tomato ketchap etc with a lot of work.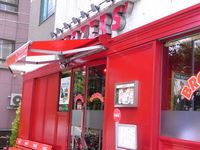 Now you could imagine why tasty gourmet burgers exist in Tokyo. Some Japanese chef with patience have sought for how to cook the best burgers and "gourmet burgers" are the result of that.
Brozers',  we feature on today's post is one of the restaurants which attract locals by their burger menu in Ningyocho (人形町). It is not rare that we find a long queue in front of the burger restaurant.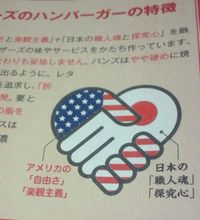 As its brocher explains, something like what we told is there...
Brozers' burger is created by integration of "American freedom and optimism" plus "Japanese craftmanship and inquiring mind."
The restaurant makes its full and best effort to select the best ingredient and conditions for the most delicious burger. The chef found the best way to fold pieces of lettuce, for example. 
Surely you must be curiouse what kind of burgers are provided.
Now let's see...
Brozers' speciality, LOT burger
including bacon, cheese, pinapple and either of 4 kinds of sauce as guet's choice
The original recipi comes from Australia, where the chef had trained, and is tuned in the restaurant's original style.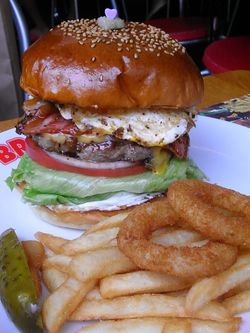 The restaurant also offers plenty of choices and combinations;
cheese, avocado, egg, bacon, chilibeans, pineapple for filling,
tar tat, teriyaki, hot chili for sauce
chicken for alternative pate, etc.
So anyone can find the most favourite burger for each of them.
"avocado cheese" burger
        Their burgers are enough big to satisfy anyone's appetite.
For Japanese ladies, it might be too big?
No no, the taste makes you finish the plate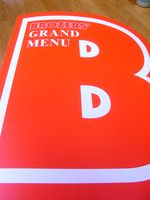 By the way, you might recognize the spelling of the restaurant's name, Brozers'. It sounds like typo error of "brother". As per the brocher again, the owner purposely changed the spelling from "brother" to "brozer." He express his passion to make his effort through to the last moment by the letter "Z" , which is the last one in arphabetical order. 
Best effort to the end...then it can't be ordinary one
Brozers' also offers "take-away" service at the stand near the main restaurant. 
Ningyocho is a cosy old town where you can find small boutiques selling Japanese traditional products. It will be good to have lunch at Brozers' before or after strolling in Ningyocho town, not far from Nihombashi, central district of Tokyo.
Restaurant name: Brozers'
Address: 2-28-5 Nihombashi Ningyocho, Chuo-ku, Tokyo
Official site: http://brozers.co.jp