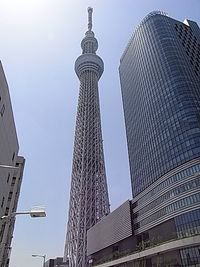 In SOLAMCHI, shopping complex at the foot of Tokyo Skytree, we found an interesting shop, called TONYA KOKUBU(国分問屋) offering some food and information rarely found in other retail stores.
The word of TONYA 問屋 represents "wholesaler" in Japanese. Kokubu has over 300 years history as a major wholesaler of food products. Because of the business category,Tonya Kokubu usually does not show up in front of general retail customers like us. But here on the 5th floor of Tokyo Skytree Solamachi, it provides an exhibition room of their products exclusively and some of them are available for purchase. We can find history of grocery food in Japan with some interesting packaging in old style.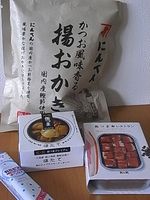 Some unique products can be found there, which were developed by the established food distributor.
Here we can bring up some examples of their products which we can recommend as  good souvenir of Japan.
Age Okaki (揚おかき)
Rice crackers flavored with katsuo(bonite)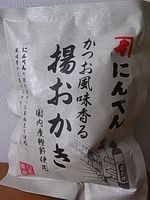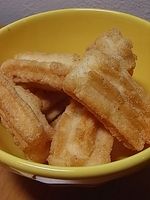 It's collaboration with     NINBEN(にんべん) brand known
for the popular dried bonite or Katsuo-bushi.
Good match with both green tea and with beer.
CALPIS Yokan (カルピスようかん)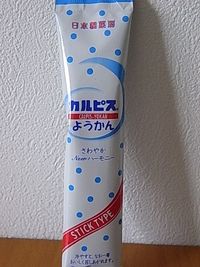 Calpis is one of the most popular lactobacillus beverage loved by locals for over decades.
It becomes Yokan, a kind of traditional jelly in Japan,
which is usually made from red beans.
Now they will be favourites of alchol lovers!
Canned snacks "Kantsuma" (缶つま) branded by Kokubu.
Whilte more than several choices are offered at the store, we selected two of them.
    Hotate (scalops) ほたて &  Atsugiri (thick) Bacon 厚切りベーコン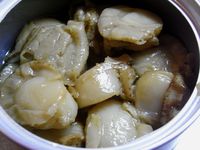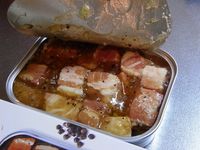 What is great of the Kantsuma products is the ready-made snacks requires NO time to prepare nor a tin opener!! Just pull the handle and open the top. Even without heating in a microwave, it is still good. It will be easy to enjoy even while you are traveling and staying at a hotel room without kitchen. Just get a beer or your favourite drink from a convenience store. Or keep them as souvenir of Japan and bring them back to your home!!
Furthermore next to the exhibition room and retail store by TONYA KOKUBU, the company also provides a cafe exclusively serving their products in ways suggested by the producer.
Shop name:  TONYA KOKUBU 国分問屋
Address: SOLAMACHI 5th floor, Tokyo Skytree Town, 1-1-2 Oshiage, Sumida-ku, Tokyo
Official website: http://www.kokubu.co.jp
View Larger Map