It's less than 2 weeks to the start of FIFA World Cup 2014 in Brazil. 
Breaking into the current series of blog post about Hokkaido, today we introduces recommendable sports bars to watch FIFA World Cup games in Tokyo.
Some of them will provide live broadcasting even for games not by Japan's national team.
ONCE
It's 5minutes walk from subway Nakameguro station on Hibiya line or is short distance by taxi from Ebisu or Shibuya. The area of Nakameguro may be unfamiliar for international tourists but for locals it's a place where we can find nice and interesting restaurants and bars. Like ONCE, some restaurants and bar in Nakameguro remain open until late night even after midnight so those working hard and until late time can enjoy after-work time in the town.
What we love ONCE as a sports bar is that it provides "Mexican" food while many others are likely to be a British pub offering fish & chips etc.
Our favourite Chilli Cheese Fries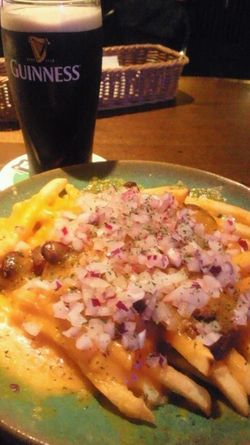 Another favourite menu
Enchilada (tortilla covered with cheese)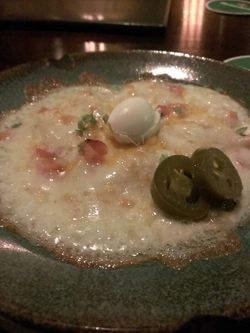 Of course it provides wide selection of Mexican alcohol
from Tecate beer to Tequila selections.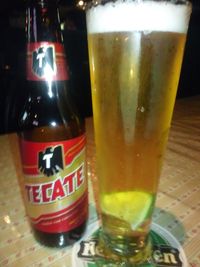 Add: 1-28-7 Aoba-dai, Meguro-ku, Tokyo
Official website: http://www.once11.net

The ALDGATE 
Contrary to the first pick ONCE, a Mexican bar, ALDGATE in Shibuya is an authentic British bar that British living in Tokyo appreciate. Even apart from football games broadcasting, it is a cozy bar with British-like atmosphere and nice music from the country. Their broadcasting schedule for World Cup is already published on the website. It offers video play on evening in Tokyo rather than live in early morning or late evening. So we can enjoy exciting games while having dinner or drinking after work.
Address: 3rd floor, 30-4 Udagawa-cho, Shibuya-ku, Tokyo
Website: http://www.the-aldgate.com
 Tokyo Sports Cafe
In the largest night entertainment spot of Tokyo with international atmosphere, Roppongi, it is located just out of the two main streets of town. As long as you can find and enter into this bar, no worry even you do not understand Japanese. Here you will be able to have fun and to be relaxed. Rather Japanese who don't speak English well could feel unconfortable with unexpected environment where many of staff and guests are non-Japanese.
Address: 2n floor Fusion bld., 7-13-8 Roppongo, Minato-ku, Tokyo
Website: http://www.tokyo-sportscafe.com

Footnik (Ebisu, Osaki, Nakano)
Footnik has 3 units in central Tokyo.
They are a type of sports bar where ordinary Japanese football fans feel more comfortable compared with the first 3 our recommendations. It means that Footnik more focuses on Japanese football fans and they will be full or over capacity for games when Japanese team play. 
Well, still it will be good for non-Japanese to enjoy other football games. Among their 3 units, especially Ebisu branch has much more international guests. When the World Cup was taken place in Japan in 2002, a British TV broadcasted and reported from this bar in Ebisu as a base of football fans in Tokyo.
Website: http://www.footnik.net
Ebisu branch
Address: 1-11-2 Ebisu, Shibuya-ku, Tokyo
Osaki branch
Address: Ground floor ThinkPark 2-1-1 Osaki, Shinagawa-ku, Tokyo
 Nakano branch  (Closed, updated on 14 June 2018)