In Japan we have a long bank holiday weekend on May, called Golden Week
.
This year 2009, I had 5 days off in a row from 2nd to 6th of May. Some other people had longer one adjoining another weekend or another bank holiday 29th of April.
Anyway after the long holiday, it is likely that Japanese people exchange a box of sweets from their holiday destination each other. That is called "Omiyage"(お土産, souvenir). Therefore everywhere in major tourist sites when we travel across Japan, we are able to find box of local sweets suit for Omiyage at hotels airports and souvenir shops etc.
Rokkatei (六花亭) is one of the most popular sweets house in Hokkaido (北海道), the north land. Dairy products are specialities of the region and sweets with cream, butter from Hokkaido must be good quality ones.
The most-well-known product by Rokkatei , I believe, is "Marusei butter sand"(マルセイバターサンド).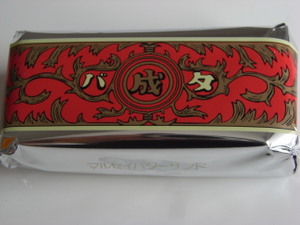 The name "Marusei" came from the butter producer name used for the sweet. Rich butter cream mixed with dried raisin is sandwiched with two pieces of biscuit.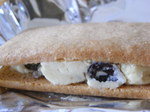 If you have one, you must become a fan
of it!
White chocolate made from fresh milk of Hokkaido is another speciality of the house.
According to the company, they are the first producer of white chocolate in Japan from 1968.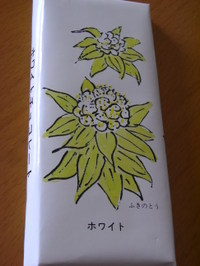 Not only the tasty chocolate is, the package is also the reason why this is highly appreciated as Omiyage from Hokkaido. Each flavour chocolate has different illutst of local spieces of flowers.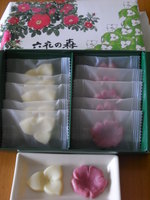 Another choice for Omiyage could be this box with two flavours mixed; white and strawberry. Two kinds of flower are depicted on the wrapping paper and each piece of chocolate is shaped in the flower petals.
Rokkatei shops are located only in Hokkaido region. In Tokyo occasionally the productes are available at major department stores and supermarkets, otherwiese it is sold through online shop. We do not have many chances to get the good chocolate products. That is why we are very happy when we get Rokkatei products as Omiyage from Hokkaido.
Rokkatei website: http://www.rokkatei.co.jp
六花亭マルセイバターサンド【10個入】 【0428_GWレビュー】

六花亭の人気チョコレート!六花亭 ストロベリーチョコ ホワイト【0428_GWレビュー】
****************** Find accommodation in Japan ***************
OSAKA / NARA / SAPPORO / TAKAYAMA / TOKYO/YUFUIN
YAKUSHIMA / NOZAWA ONSEN / NISEKO / NIKKO /

HIROSHIMA / MATSUMOTO / KYOTO / KANAZAWA / ISHIGAKI ISLAND /