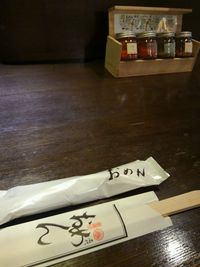 Omen(おめん), a udon noodle restaurant, has 3 units in central Kyoto.

I visited one of these in Shijo Pontocho(四条先斗町). The restaurant is located in Pontocho area, where many restaurants attract local guests. It is also just at a stone's throw from Kamogawa river side.
As it is along the busy Shijo street,the location won't be so difficult to be found even for those visit Kyoto for the first time.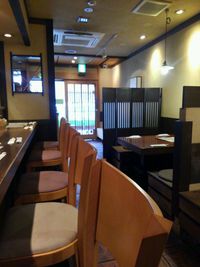 The restaurant's interior is like a typical traditional Udon restaurant in Japan but how Omen is different from such typical ones is that it has more ladies diners rather than gentlemen. We believe that makes the restaurant more elegant atmosphere than typical udon or soba noodle restaurants.
 
Why Omen is popular among local ladies? Another uniqueness of Omen is the ingredient of noodle. It is made from Japanese wheat only, no imported one used.
Japan hugely relies on imported flour because of the lower price.
The noodle is also no additive, no MSG used.
You might find its tender and natural taste of Omen's noodle.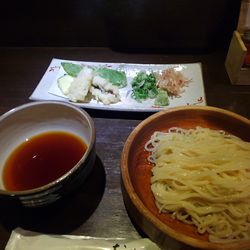 On a day of mid-summer, I took their seasonal lunch set with a  few pieces of tempura Hamo (鱧)(a kind of pike conger). The white fish is summer icon local specialty of Kyoto.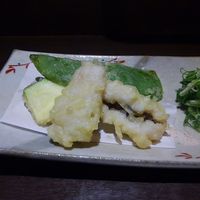 By the way, where the restaurant's name comes from?
For us, it sounds like a "mask" in Japanese. But we found that it is a dialect word in a region of East Japan and the word represents "men(麺 noodle)" with respect.


All 3 units of Omen are located in areas where many tourists are likely to visit; Ginkakuji, Kiyomizu in addition to Shijo we visited.



Check also our other posts if you would like to know more about Udon noodle. (Click each title to access to these posts.)
If you do not know "udon" noodle, we recommend you check this post first.
 Udon (うどん), Japanese traditional wheat noodle

Recommendable restaurants in Tokyo to try udon noodle
Udon (うどん) - Tsurutontan, Roppongi (つるとんたん, 六本木)



Shop name: Omen
Official website(Japanese only) : http://www.omen.co.jp/ 

<Shijo Pontocho>
Address: Shijo Dori, Ponotocho Nishi Iru, Nakagyo-ku, Kyoto


<Ginkakuji Honten (main restaurant)>
Address: Ginkakuji, Sakyo-ku, Kyoto


<Kodaiji> near Kiyomizu Temple
Address: 358 XXXX, Kodaiji Dori Shimokawara Higashi Iru, Higashiyama-ku, Kyoto