It's very chilly in Tokyo today. The highest temperature of day is lower than 10C degree.
To keep warm on the way of journey by trains, why not have Korean soup at Shinagawa station?
Vege Kenarii is a modern and small cafe situated inside of JR Shinagawa station. The cafe features Koean style traditional tofu and "Samgyetang" soup.
One of the most famous specialty of Korean cuisine, "Samgyetang" soup is made with chicken and Korean ginseng. These food ingredients help with making human body warm from inside by taking them.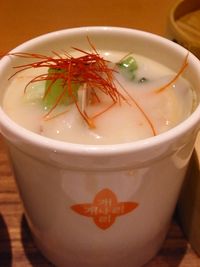 The soup is rich chicken stock.
Don't worry, it is not so spicy as Korean food.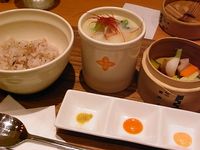 For a set menu, Samgyetan soup is served with
steamed vegetables, 3 kinds of sauce for them and  a bowl of rice.
As usual as Korean food, all are healthy food.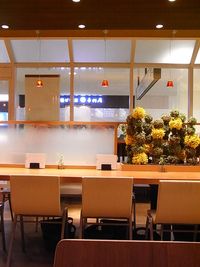 The cafe is only 30 second from central ticket gate as well as from Shinkansen gate of JR Shinagawa station. No extra time required to move out/in the station to have a quick meal. 
Restaurant name: Vege Kenarii
Address: ecute south, JR Shinagawa station 3-26-27 Takanawa, Minato-ku, Tokyo