Sake(日本酒, nihon-shu) is the most known Japanese alcohol drink in the world obviously. Well, what kind of alcohol drink is taken the most by locals in Japan?
We believe...it's BEER. In Japan we have various choices in alcohol drinks from sake, shochu (distilled sake), beer, wine, cocktail, whiskey etc. But if you check people enjoying at izakaya, you will understand that. Beer is the most popular alcohol in Japan.
Some of you may know a few Japanese beer brands such as Kirin, Asahi, Ebisu, which can be found at Japanese restaurants around the world. Not only such major beer brands, craft beer (beer by microbrewery) has become popular more and more in Japan. Now we can find several bars and restaurants specialized in craft beer in Tokyo.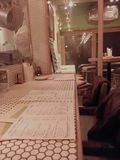 Today we introduce the newest craft beer bar among them, Craftman in Gotanda.
Although you may not be familiar with the town name, Gotanda (五反田) station is on Yamanote line between Shinagawa and Shibuya. Craftman is five minutes walk from the station.

The bar is modern and bright with wooden tables and chairs. Tens of beer taps on the wall must make beer-lover exciting.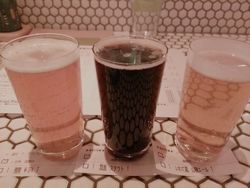 On the beer menu, we can find around 30 kinds of Japanse craft beer across Japan. They are categorized by types such as pilsner, ale etc and referred with brewery location. For those who would like to try some different beers by small portion, the bar offers tasting set which includes own-selected 3 kinds of beer by small glass.
The reason we recommend Craftman is its food menu. In addition to the wide selections of Japanese craft beer, the bar offers unique, interesting and nice food. Actually the bar calls itself as "craft beer bistro." So it can't leave the quality and selection of food. Of course those food plates are well matched with beer and they have some Japanese taste rather than perfect Western style dishes which we often find at beer bars and restaurants.

For example, what we had there are...
Motsu-nikomi (cooked variety meat)
One of the popular izakaya menu is
arranged and cooked with craft beer here.
Then served with a few pieces of "baguette."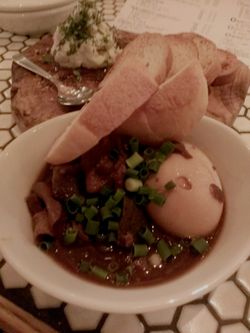 Wrapped pizza with yuzu (Japanese local citrus) and cheese
We could never imagine the good combination of yuzu and cheese!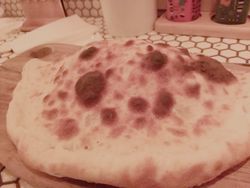 The spicy fried chicken (karaage から揚げ) is also one of their specialty.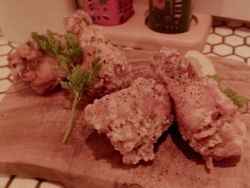 It will be nice to explore various Japanese beer while staying in Japan, if you love beer.
Restaurant name: Craftman
Address: 1st floor, 2-18-3 Nishi-Gotanda, Shinagawa-ku, Tokyo
Website (Japanese version): http://craftsman-craftbeerbistro.jp